About Us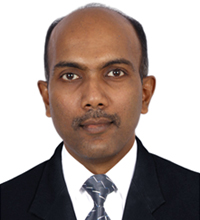 Dr. C.V. Shankar Ganesh is a medical graduate from the prestigious Annamalai university. He did his M.S. General surgery and M.Ch. Neurosurgery from Sri Ramachandra Medical college and Research Institute.  He has undergone quite a rigorous and supervised training in all types of neurosurgical disorders.
He has worked as Assistant Professor of Neurosurgery at Jawaharlal Institute of Post Graduate Medical Education and Research (JIPMER), Pondicherry for more than 5 years. He has wide experience in managing patients with complex brain tumors, Skull base tumors, aneurysms, AVMs, cranio-facial anomalies, craniovertebral junction anomalies, tumors and degenerative spine diseases and traumatic injuries of brain and spine.
Minimally Invasive and endoscopic neurosurgery are his forte. He has undergone training at many reputed international centers. He has published papers in national and international indexed peer reviewed journals. He has presented papers at national and international conferences. He always strives hard to innovate and acquire new skills to benefit his patients.
Dr. Shankar Ganesh is a Senior consultant Neurosurgeon at Apollo speciality hospital, Teynampet, Apollo hospital, Greams lane and Apollo children's hospital, Chennai. He is a visiting consultant at various reputed hospitals.